Wedding Flowers
Call us at 336-856-0900 to schedule your floral consult and cake tasting, so we can help you customize your fabulous flowers & delicious desserts for your big event!
Small Wedding Packages:
Intimate Wedding Package $545 includes a Fabulous Bridal Bouquet, 3 Bridesmaids' Bouquets (or centerpieces), 4 Boutonnieres, 2 Mothers' Corsages and Local Delivery Fee.
Celebration Package $1350 includes all of the above plus 2 Large Arrangements (or arbor arrangements) and 5 medium centerpieces.
For Dessert, we offer 3 choices serving 50-60pp at $350 including local delivery fee:
1. Stacked Cake 4"/6"/9" (includes flowers and cake stand rental in silver or gold)
2. 6" Cutting Cake plus 75 "bite-sized" desserts assorted (includes floral, cake stand, tiered dessert stands)
3. 6" Cutting Cake plus 5 dozen Cupcakes (includes floral grouping, cake stand, tiered dessert stands)

Photos captured by Liz Grogan Photography @ Cadillac Service Garage

---

Sarah Sekaly Photography @ Revolution Mills

---

Photos by the Nixons @ Revolution Mills


---


Photos by Red Cardinal Studios @Winmok at Kinderton




---
Amanda Castle Photography @ Graylyn Estates


---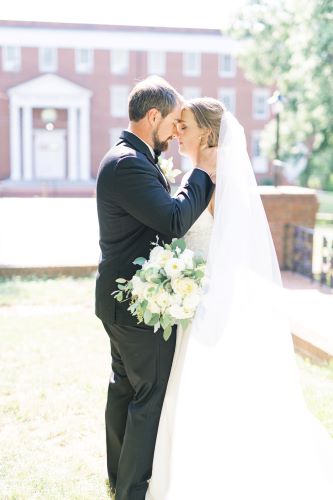 Captures by Liz Grogan Photography @ Revolution Mills

---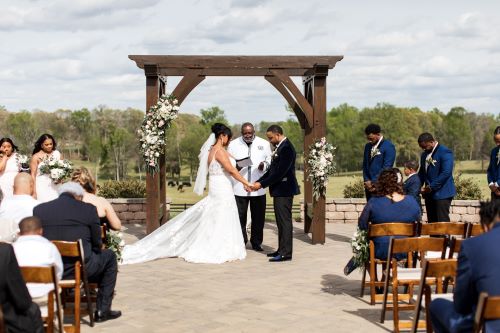 2911 Photography @The Addison Farm, Elon NC

---





Infinite Focus Photography @ The Cotton Mill, Atlanta GA




---

Blush and Burgundy with Hydrangea, blush roses & spray roses and burgundy accents
---



Melissa McElrath Photography @ Sedgefield Country Club