Sweetest Day is Oct 21st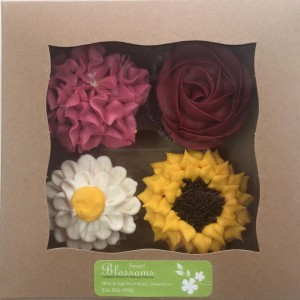 Flower Cupcakes
Sweet Blossoms
The sweetest flowers you'll ever send! Cupcakes dressed as hydrangea, roses, daisies and sunflowers -- how deliciously delightful!! Priced by the dozen.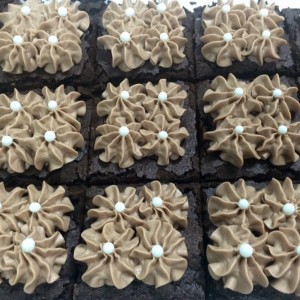 Hazelnut Brownies
Sweet Blossoms
Our made-from-scratch brownies topped with hazelnut icing! Choose from 2 dozen or more!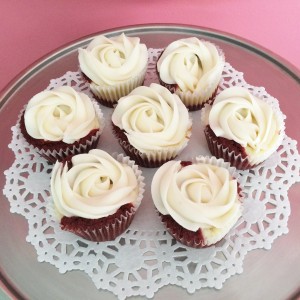 Red Velvet Cheesecake Cupcakes
Sweet Blossoms
Our most popular creation! Just ask for the RVC! Order a baker's dozen of cupcakes or 2 dozen minis.
Sweetest Day gift baskets from Blossoms Florist & Bakery in Jamestown are the perfect gift for this tasty holiday. Not only are they filled with your favorite sweet snacks, but they can be customized to be even more sweet for your special someone. Have a candy gift basket made for your friend who loves to snack. For chocolate lovers, you could send a candy bar gift basket or a gourmet chocolate gift basket, it just depends on your Sweetie's taste. Just give Blossoms Florist & Bakery a call and we'll help you find the perfect treat for your Sweet.